NBA Scrimmage: MIL vs NOP Dream11 Prediction, Basketball | MIL vs NOP Dream11 Team | MIL vs NOP Starting Lineups – 28th July 2020 | Today's Basketball Match Prediction
NBA Scrimmage: MIL vs NOP Dream11 Prediction, Basketball, MIL vs NOP Dream11 Team, MIL vs NOP Starting Lineups – Hey guys what's going and as we all know NBA is back we are so excited about it so guys from today we will provide you all key points, stats and player's in-depth details, and Today's Basketball Dream11 Team Prediction and it will help you to build a good and strong Dream11 fantasy team.
Match Details
Competition: NBA scrimmage
Match: Milwaukee Bucks vs New Orleans pelicans
Time: 28 July 2020, 5:30 Am. (IST)
Venue: Orlando
MIL vs NOP Match preview:
Guys this is not official matches these all matches are practice matches so you can expect less intensity in these types of matches and one more thing all the stars players won't play more than 20 minutes because it is risky after all they are coming from a long break so guys select your dream11 team properly.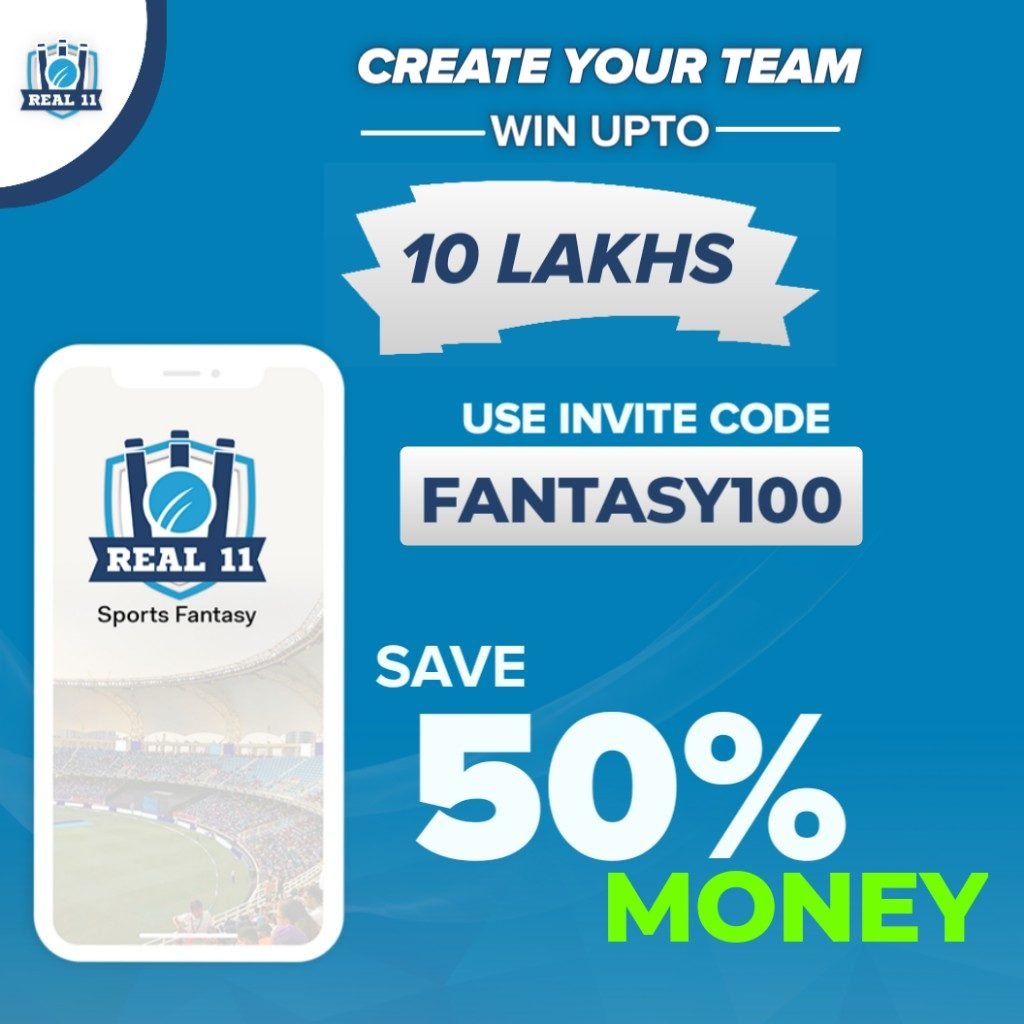 Now let's talk about this match so two of the in-form teams will meet each other in today's match, Bucks are flying high after their victory over Sacramento Kings and Their opponent's Pelicans are also coming in this match with a victory over Denver Nuggets. It will be interesting to watch the battle between Zion Williamson and Giannis Antetokounmpo.
MIL vs NOP Team News
Milwaukee Bucks:
Bucks are one of the best teams in the NBA and they are among the favourites to win the title their main man Giannis Antetokounmpo has been playing on an MVP level and he is favourite to win this year's MVP and it will be his back to the MVP award. With Greek freak they have some role players and all-star Khris Middleton in their side and they know their roles, Their main weapons are 3point shooting and solid defending so teams find difficult to play against them and one more thing they are the best scoring team in the NBA.
Injury News:-
1.Eric Bledsoe(Doubtful)
2.Frank Mason(Doubtful)
3.Pat Connaughton(Doubtful)
New Orleans Pelicans:
A team with full of young guns and one of them is Zion Williomson, everybody knows about his potential but injuries have ruined his rookie season, but his teammate Brandon Ingram has played his best basketball this season he is their top scorer and he is playing with lots of freedom and confidence.
Injury News:-
1.Brandon Ingram(Doubtful)
2.Zion Williamson (Doubtful)
3.Josh Hart(Doubtful)
4.Josh Gray(Doubtful)
MIL vs NOP Top Fantasy Picks
Milwaukee Bucks
1.Giannis Antetokounmpo:-Current MVP favourite Giannnis is their best player and he will probably win MVP Award this season, Giannis is very good defender also and I am sure he will finish in the top 3 in the Defensive Player of the year award.
1.Points per game:- 29.6
2.Rebound per game:- 13.7
3.Assists per game:- 5.8
2.Khris Middleton:- Robin to his Batman(Giannis) Middleton has struggled in this season, but this break would have helped him to grow some confidence and it would make a positive impact on his performance
1.Points per game:- 21.1
2.Rebound per game:- 6.2
3.Assists per game:- 4.1
New Orleans Pelicans
1.Lonzo Ball:- In the absence of Zion he has played well and has improved his shooting ability but he needs to work on his free throw shooting overall if compare his last season to this season Ball has played well this season.
1.Points per game:- 12.4
2.Rebound per game:- 6.4
3.Assists per game:- 7.0
2.Jrue Holiday:- One of the most underrated players in the NBA Jrue Holiday can guard any player and he can score 20+points night and night out.
1.Points per game:- 19.6
2.Rebound per game:- 4.9
3.Assists per game:- 6.9
---
MIL vs NOP Probable starting line ups:-
Milwaukee Bucks
PG: DiVincenzo
SF: Khris Middleton
PF: Giannis Antetokounmpo
C: Brook Lopez
SG: Wesley Matthews
New Oreleans Pelicans
PG: L.Ball
SF: JJ Redick
PF: Nicoli Melli
C: Derrick Favours
SG: Jrue Holiday
MIL vs NOP Dream11 Team For Small League
PG: L.Ball

SG: Jrue Holiday, W.Mathews

SF: K.Korver, Khris Middleton

PF: Giannis Antetokounmpo(SP), K.Williams

C: J.Hayes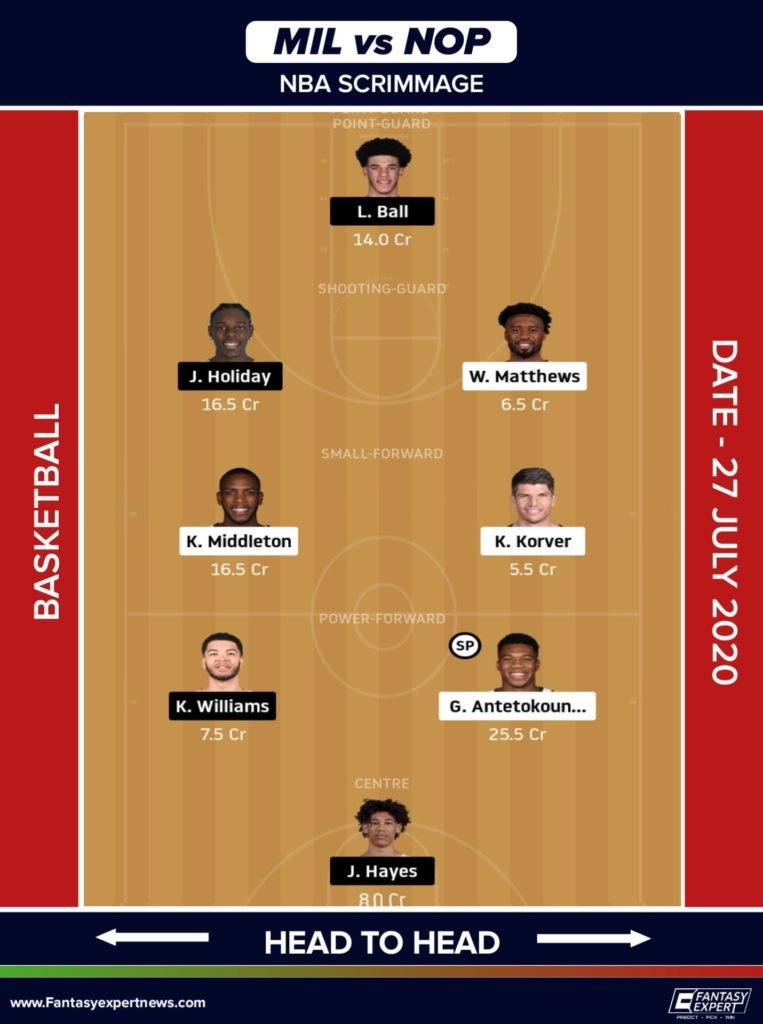 MIL vs NOP Dream11 Team For Grand League
PG: L.Ball, F.Jackson

SG: J.Holiday, W.Mathews

SF: Khris Middleton, K.korver

PF: Giannis Antetokounmpo (SP)

C: J.Hayes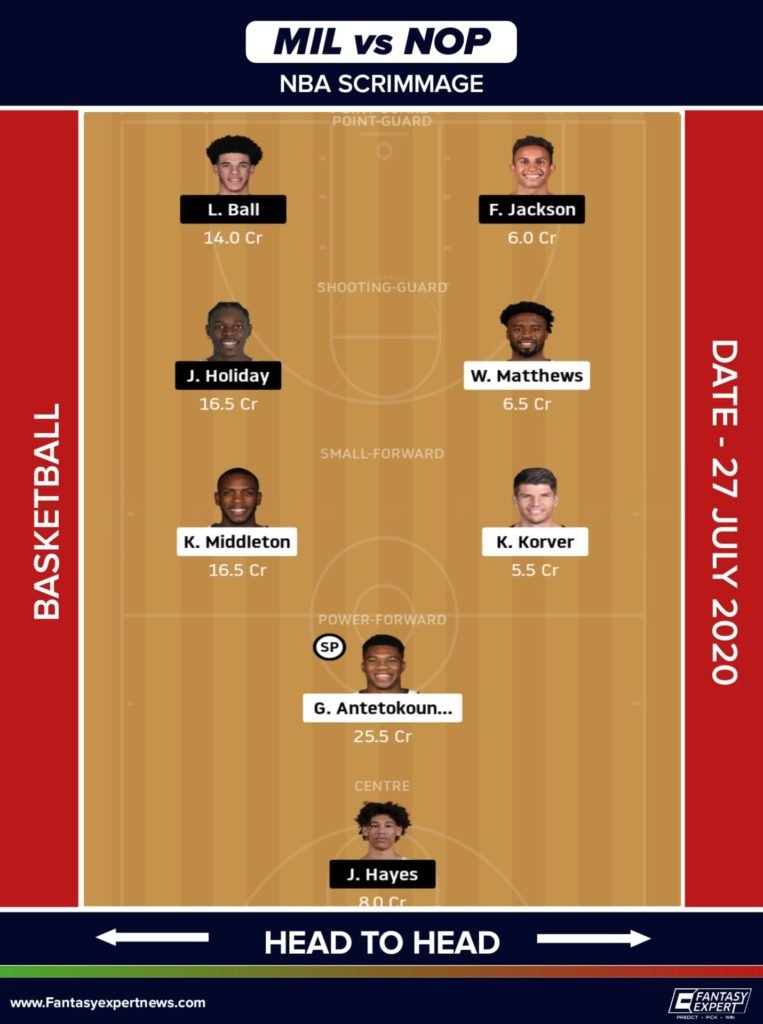 Dream11Star player's Choice:- 1.JJ Redick 2.Giannis Antetokounmpo 3.L.Ball 4.J.Holiday