The third edition of the UAE Based Tournament Emirates D10 League 2021-22 has scheduled between December 7 to December 2021, In this competition will see six teams square off against each other, namely Abu Dhabi, Ajman, Dubai, Fujairah, Sharjah, and Emirates Blues in a double robin round format. The two semi-finals and the final will be played on December 15.
Total 33 T10 Matches will be played between 7th to 15th December and three matches are scheduled to be held per day (Only 7th & 8th December) after four matches will be played per day. All the matches will be played at the Sharjah Cricket Stadium in UAE.
Emirates D10 League 2021-22 Live Streaming and Live TV Broadcast
The All Matches of Emirates T10 League will be streaming the Live Vie FanCode Mobile App in India and in UAE and other countries you can enjoy live streaming on SportsEye YouTube Channel. There is No TV Channel for Live Broadcast in India
---
Also Read: REN vs STR Dream11 Prediction, Player Stats, Playing 11, Pitch Report, Team News, Top Picks, 3rd Match BBL 2021-22
Emirates D10 League 2021 Team List
Abu Dhabi
Ajman
Dubai
Fujairah
Sharjah
Emirates Blues
Sharjah Bukhatir XI are the winner of the second edition of this Tournament
---
Emirates D10 League 2021-22 Team Squad & Player List
Sharjah Team Squad:
Fayyaz Ahmad, Khalid Shah, Aryansh Saxena, Amjad Gul, Renjith Mani, Zahhan Zahir Mohammad, Hassan Khan -II, Ansar Khan, Deepak Raj, Vibhor Shahi, Umair Ali, Kashif Daud, Laxman Manjrekar, Zainullah Zain, Ali Anwaar, Harsh Desai, Junaid Siddique, Syam Ramesh, Unaib Rehman, Hazrat Bilal.
Dubai Team Squad:
Bilal Cheema, Furqan Khalil, Sami Khan, Ahaan Fernandes, Syed Haider Shah, Taimoor Ali-I, Muhammed Ismail, Lovepreet Singh, Salman Khan, Ameer Hamza, Abdul Hafeez Afridi, Muhammad Farooq, Ammar Badami, Ayman Ahamed, Harshit Seth, Ankur Sangwan, Darshan Pagarani, Ehtesham Siddiq, Nikhil Srinivasan.
Abu Dhabi Team Squad:
Mohammad Kamran Atta, Atif Rehman, Osama Hassan, Ali Abid, Sahil Sunil Hariani, Jamshaid Zafer, Attah Urrahim, Mazhar Bashir, Faisal Shah, Salik Shah, Ghulam Murtaza, Adil Raza, Dilawar Khan Orakzai, Mohammad Irfan Ayub, Muhammad Zubair Khan, Safeer Khan.
Emirates Blues Team Squad:
Muhammad Boota, Ateeq Ur Rehman, Ashwant Valthapa, CP Rizwan, Rahul Bhatia, Vishnu Sukumaran, Ansh Tandon, Zawar Farid, Aryan Lakra, Sanchit Sharma, Fahad Nawaz, Mohammed Farazuddin, Matiullah, Sabir Rao, Abhay Katoch.
Fujairah Team Squad:
Hamdan Tahir, Asfandyar, Usman Khan, Asif Khan, Hamad Arshad, Ali Khan-II, Zeeshan Abid, Waseem Muhammad, Jiju Janardhanan, Fayaz Dongaroan, Omer Farooq, Gopakumar Gopalakrishnan, Raja Akifullah Khan, Saqib Manshad, Maroo Merchant, Mujahid Amin, Zahid Ali-II, Faisal Altaf, Sanwar Meena, Nelson Pinto.
Ajman Team Squad:
Abdul Shakoor, Rahul Chopra, Safeer Tariq, Muhammad Sadiq, Sagar Kalyan, Qasim Muhammad, Raunak Anil Vaswani, Mayank, Malik Qamar Abbas, Yuvraj Barua, Waqas Ahmed-I, Adeel Malik, Faris Faisal, Nasir Aziz, Rishab Mukherjee, Sultan Ahmed, Hafeez Ur Rehman, Shiraz Ahmed, Ahmad Shah, Essam Muti Ur Rab.
---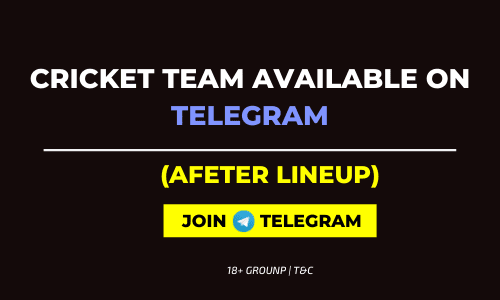 ---
Emirates D10 2021-22 Schedule & Fixtures
| | | |
| --- | --- | --- |
| Date and Day | Match | Time (IST) |
| Tuesday, December 7 | Sharjah vs Dubai | 6:00 PM |
| Tuesday, December 7 | Abu Dhabi vs Emirates Blues | 8:30 PM |
| Tuesday, December 7 | Fujairah vs Ajman | 11:00 PM |
| Wednesday, December 8 | Emirates Blues vs Dubai | 6:00 PM |
| Wednesday, December 8 | Fujairah vs Sharjah | 8:30 PM |
| Wednesday, December 8 | Abu Dhabi vs Ajman | 11:00 PM |
| Thursday, December 9 | Ajman vs Dubai | 3:30 PM |
| Thursday, December 9 | Fujairah vs Abu Dhabi | 6:00 PM |
| Thursday, December 9 | Emirates Blues vs Sharjah | 8:30 PM |
| Thursday, December 9 | Abu Dhabi vs Dubai | 11:00 PM |
| Friday, December 10 | Abu Dhabi vs Sharjah | 3:30 PM |
| Friday, December 10 | Fujairah vs Dubai | 6:00 PM |
| Friday, December 10 | Ajman vs Sharjah | 8:30 PM |
| Friday, December 10 | Fujairah vs Emirates Blues | 11:00 PM |
| Saturday, December 11 | Ajman vs Emirates Blues | 3:30 PM |
| Saturday, December 11 | Dubai vs Sharjah | 6:00 PM |
| Saturday, December 11 | Emirates Blues vs Abu Dhabi | 8:30 PM |
| Saturday, December 11 | Ajman vs Fujairah | 11:00 PM |
| Sunday, December 12 | Dubai vs Emirates Blues | 3:30 PM |
| Sunday, December 12 | Sharjah vs Fujairah | 6:00 PM |
| Sunday, December 12 | Ajman vs Abu Dhabi | 8:30 PM |
| Sunday, December 12 | Sharjah vs Emirates Blues | 11:00 PM |
| Sunday, December 12 | Emirates Blues vs Fujairah | 3:30 PM |
| Sunday, December 12 | Dubai vs Ajman | 6:00 PM |
| Monday, December 13 | Abu Dhabi vs Fujairah | 8:30 PM |
| Monday, December 13 | Sharjah vs Ajman | 11:00 PM |
| Tuesday, December 14 | Dubai vs Fujairah | 3:30 PM |
| Tuesday, December 14 | Dubai vs Abu Dhabi | 6:00 PM |
| Tuesday, December 14 | Emirates Blues vs Ajman | 8:30 PM |
| Tuesday, December 14 | Sharjah vs Abu Dhabi | 11:00 PM |
| Wednesday, December 15 | TBC vs TBC, Semi-Final 1 | 5:00 PM |
| Wednesday, December 15 | TBC vs TBC, Semi-Final 2 | 7:30 PM |
| Wednesday, December 15 | TBC vs TBC, Final | 11:00 PM |